Show Your Corporate Identity and Impact Your Clients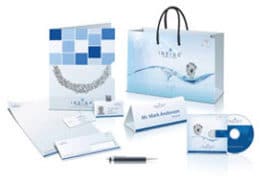 Corporate identity is a main part of any company's positioning strategy. In other words, this identity shows the world who your company is. The identity of your company will tell a lot to your clients, your customers and the general public. Here are some of the features of this type of graphic design:
If you want to stand out from the crowd, you need to have a good brand image and you need to create a niche in your client's mind. Your business identity will do this.
The identity of your corporation needs to be deliberately changed.
A visual sense of identity is important for both corporations as well as for clients.
Communication is an essential part of your businesses identity and can include press releases, advertisements and more.
Express Your Personality and Set Yourself Apart from Competitors
When you have a strong corporate identity, you will set yourself apart from the crowd. This identity serves as your external personality and a powerful brand will be extremely recognizable. This identity should include your business culture, ethics and values. When you use tools like letterheads, logo designs, compliment slips and more, you can further push your identity to be known.